Adopting Pre-Clinical OSCE-Type Assessments in Dental Programs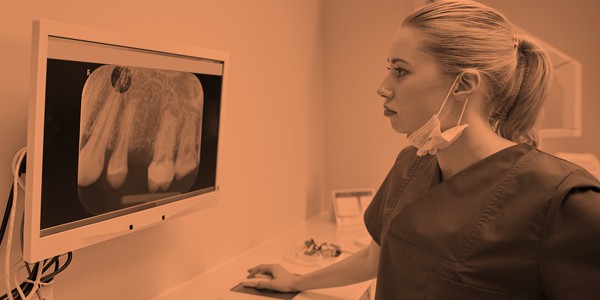 In recent years, several dental programs have expanded their use of OSCEs to gauge the clinical skills of students before the clinical phase of their education. Research shows that these pre-clinical OSCE-type assessments are useful for predicting and preparing for student success in clinical work, providing schools and students with a valuable tool to spot strengths and weaknesses and take action before formal clinical study begins.
Computer-based pre-clinical OSCE-type assessments potentially offer dental schools a way to engage in deeper assessments earlier in the curriculum. While they do not entirely replace station-based examinations, computer-based assessments do enable schools to:
Simulate a wide range of clinical scenarios
Incorporate radiographs, photos, audio, diagnostic reports, and even 3-D models of dental molds
Reduce the burden of preparing scenarios and questions
Minimize cheating
Map questions to specific competencies
Facilitate objectivity in scoring subjective responses
Perform assessments more frequently
Dental schools at institutions such as Columbia University and East Carolina University are among those that have adopted pre-clinical OSCE-type assessments. By expanding the use of OSCEs to the pre-clinical phase of dental education, they have empowered students and faculty with detailed insight into clinical skills with which they can proactively plan to address weaknesses and leverage strengths. Additionally, students gain exposure to the OSCE format earlier in their education, helping to prepare them for high-stakes clinical examinations to come.
For more insight into this important assessment approach read our full white paper on the topic available here.