4th generation testing platform that has everything your students need to succeed.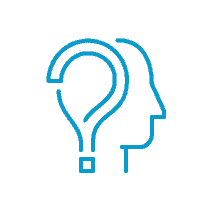 High Quality Question Banks
We develop and publish our own questions with detailed explanations.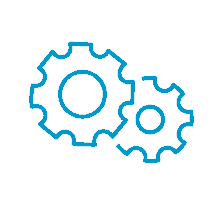 Powerful Exam Generator
Students have the ability to precisely choose what they want to test or study.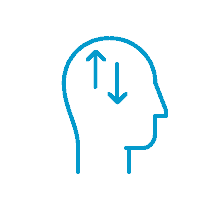 Diagnostic Feedback
Students can accurately identify their strengths and weaknesses.
The resource students actually use...over and over again.
Exam Master Online offers quick and easy access on any device. Students choose from test mode, study mode, and review mode.
5
Million Practice Exams Created
100
Thousand Users Served
Dashboard – Collapsed View
Exam Master Online provides for individualized user accounts, exam histories, scoring histories and more. The dashboard organizes this information in an easy-to-read format so you can dive right in after logging on.
Create Exams – Full Page
The heart of Exam Master Online is its ability to help students create very individualized exams choosing from question banks that feature a high degree of organizational detail. Students can drill in on those areas of most importance or take high level comprehensive exams.
My Exams – Practice Exam List
Most of Exam Master's board preparation resources feature not only high quality question banks but also specially curated board practice exams. These exams are designed to simulate the actual board exam both in terms of content and structure. Students receive detailed scoring feedback so that they can identify weak areas for further review.
Test Mode – Full Screen
The test interface is designed to offer easy navigation, plus provide a variety of useful exam tools previously only available on paper exams. Students can highlight and strikeout answer choices, mark questions for later review, annotate questions and much more!
Study Mode – Full Screen
Students spend a lot of time using Exam Master Online in study mode. Study mode allows students to access the correct answer and explanation as they are reviewing each question. Students tell us they love the detailed explanations, and that is why they spend a lot of time in study and learning modes.
My Stats – Single Exam Summary
The key to learning is self-assessment. Exam Master Online provides students with detailed Outline-Subject-Topic reports so that they can see their performance in detail. Students can later choose to create exams from just those questions they answered incorrectly.
How we support medical libraries and their users.

Simple Licensing & Flexible Pricing
Our tiered pricing plans are easy on your budget and with Exam Master, you pick and choose the resources you actually want!

Special Admin Tools for Librarians
We provide you with the tools to access user statistics and manage users when desired.

User Feedback System
Uncommon with other resources, Exam Master Online features a user feedback system to allow users to connect with us.
Try it for 30 days... Free.
1
We immediately create a portal for your institution.
2
Our succinct videos, quick guides and registration materials make it easy for students, residents and faculty to get going.
3
We provide usage statistics and available student feedback at the end of the trial.
Tell us what your needs are.
We receive a lot of valuable feedback from our library friends. Please let us know what is on your mind and what your end users need in the way of resources.