Advanced Study and Test Solutions to Better Prepare our Health Care Professionals
For more than 20 years, Exam Master has been supporting Administrators, Program Directors, Faculty, and Librarians in your mission to provide effective and affordable resources to your programs. Our tailored solutions help you improve retention, graduation rates, and board success; identify and remediate at-risk students, and successfully manage assessments so you can focus on teaching.
Admissions Support and Identifying the Best Candidates for Your Program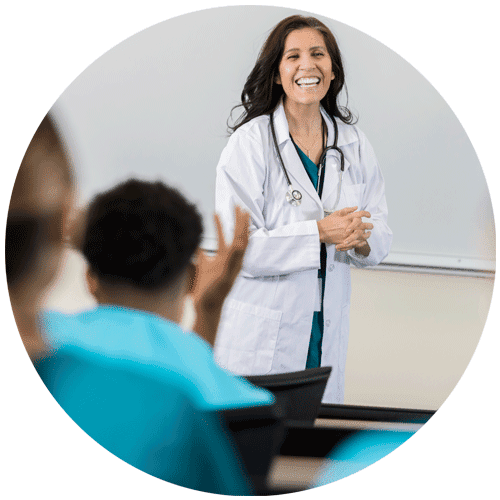 Admissions Support
Support for educators throughout the life cycle of the admissions process from recruitment to retention.
We look at admissions holistically and we understand the impact your admissions process has on your program's success. Exam Master can help you identify and evaluate candidates most appropriate for your school or program while giving you the tools to make informed, objective decisions.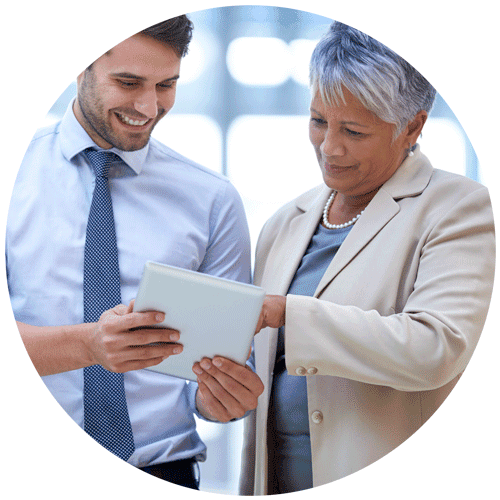 Risk Assessment
Go beyond traditional measures of applicant evaluation to better understand your applicant's suitability for your program.
Exam Master's applicant risk scoring model and accompanying diagnostic report can help you better understand and evaluate the unique characteristics of each applicant, as well as help identify suitable candidates who may need additional support upon matriculation.
Support for New Matriculants and New Students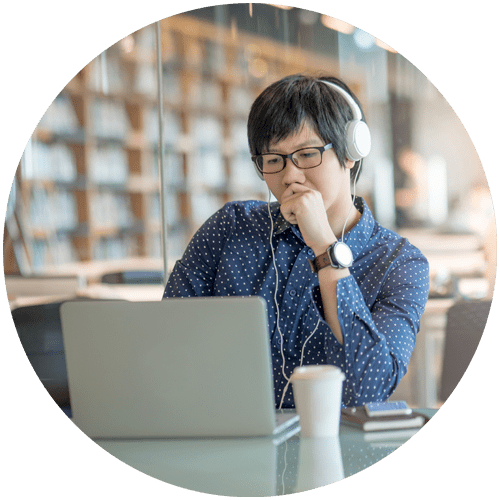 Readiness Assessment
Resources to help undergraduate and graduate health professions educators better assess the readiness of their new students.
Exam Master provides educators with the tools to measure student competence in the key pre-requisite subjects needed for success in a graduate health professions program. Readiness assessments help identify at-risk students and tailor curricula to address knowledge gaps in new and early students.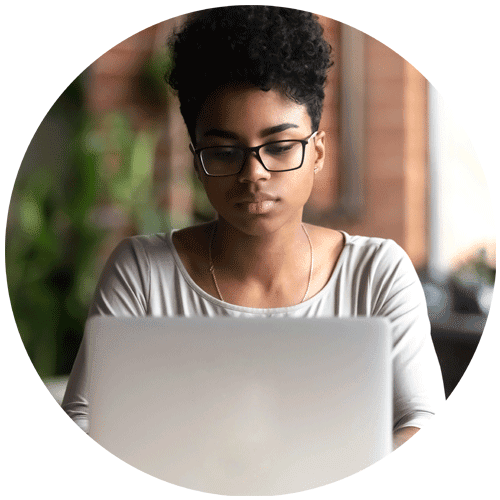 Pre-Matriculation Refresher
Designed to identify and remediate knowledge gaps and prepare students for the rigorous training of their program.
Our self-paced Pre-Matriculation program helps new and early students in graduate programs prepare for their education and training with online refresher courses covering key foundational subjects, such as Anatomy and Physiology.
Curriculum Support for Students and Faculty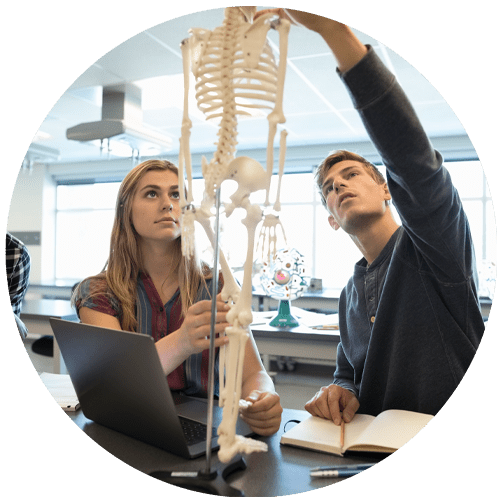 Student Success
Provide your new students with the tools to succeed throughout the entire curriculum and graduate on time.
Provides students with key tools and learning opportunities to better prepare them to meet the unique challenges of completing a graduate-level health professions program.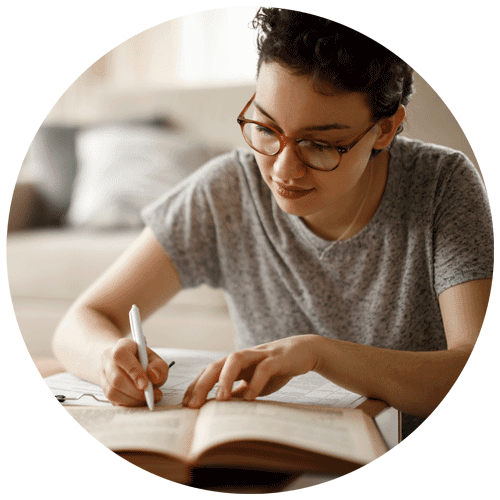 Remediation Tools
Resources for programs needing additional support for at-risk students.
Resources include formative assessments, practice quizzes, and guided study in key foundational subjects important for student success.
Special Resources for Students, Educators, and Practitioners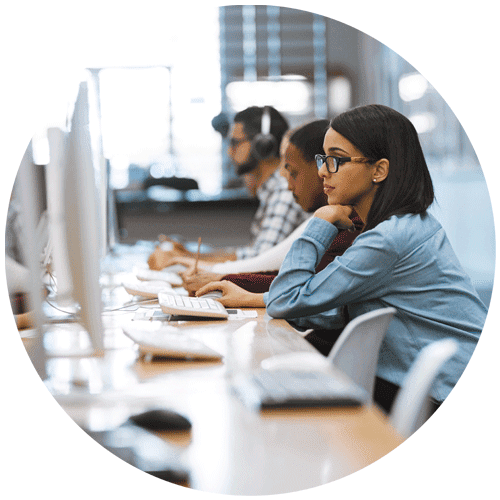 Specialized Assessments
Exam Master has developed specialized assessments for key benchmarking at critical points in the curriculum.
Critical points include end of didactic or preclinical phases. We also work with educators to help them prepare and deliver end-of-rotation clinical exams, end-of-course, or end-of-program summative exams.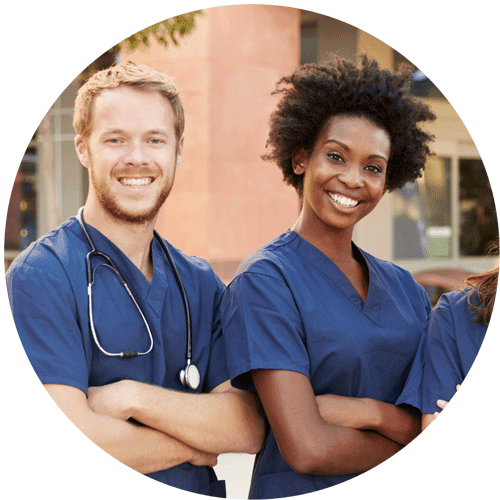 Licensure and Certification Exam Prep
Our expertise is helping educators prepare their students and graduates for the demanding licensure and certification exams they face.
This includes the development of our simulated exams for learning diagnosis, and question banks for student self-study. These resources are also available to medical librarians for the benefit of their constituents.
"Our school had been using this platform before the pandemic, for a few tests per quarter. Now, we are using it weekly, if not several times per week. I cannot say enough good things about the support staff. If you are trying to decide between programs, I highly recommend this one. I am very sincere when I say that I have never experienced better customer support. I would give Exam Master a "10"!"
Therese Horning, RN
Assistant Classroom Instructor; Northcoast Medical Training Academy, Kent, Ohio
"We have used Exam Master question banks to help our didactic and clinical students prepare for module exams, end of rotation exams, and the PANCE. We have found this prepares our students and improves their test performance. Having the ability for students to test then study the answers provides active learning and remediation of important topics."
Allan Platt
Assistant Professor and Director of Admissions
Emory University Physician Assistant Program
"I use the resources actively and it is going great so far! The students rate the resources excellent/above average value."
Educator at Nova Southeastern University
"Just want to say that I am very pleased with Exam Master and the support your team has provided my students and me. I have received excellent feedback about the questions/cases and rationales provided. Using this has enhanced our study sessions immensely and provides for rich discussion on clinical cases. It sparkles our interest in looking further into topics that are less familiar!"
Barbara Sprung, DNP, RN, NNP, PMHCNS-BC
Clinical Assistant Professor, Director, Advanced Practice Nursing Program in Psychiatry
Stony Brook University School of Nursing
Opportunity for Assessment Related Research
We make our products available to educators interested in conducting research around educational outcomes, including the development of customized assessments targeted to a specific profession. These projects can also lead to the development of new resources that better meet the needs of educators working in professions with unmet needs.
Our technology platforms are used by thousands of students and educators every day.
As pioneers in electronic testing, we offer a full suite of advanced assessment resources. Through supporting more than 400 health sciences programs, we developed a true understanding of your specific challenges. Developing test items, mapping assessments to learning outcomes, and measuring competency is what we're good at.
We are privileged to serve these professions:
Schools and Colleges of Pharmacy    Dental Schools     Occupational Therapy
Physician Assistant Programs     Physical Therapy     Medical Schools     Nursing Programs
Residency Programs     Medical Libraries     Teaching Hospitals
Schools and Colleges of Pharmacy
Dental Schools
Occupational Therapy
Physician Assistant Programs
Medical Schools
Physical Therapy
Nursing Programs
Residency Programs
Medical Libraries
Teaching Hospitals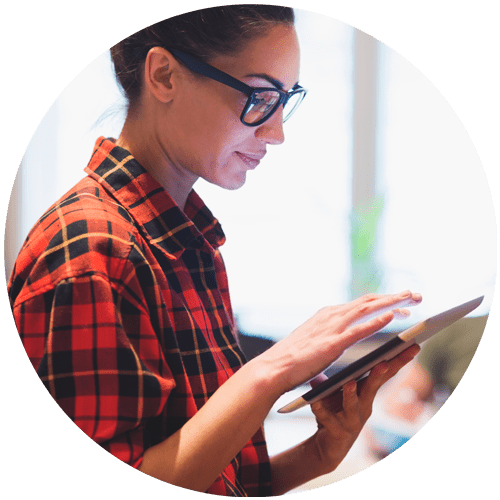 Exam Master Online®
Advanced Study and Board Prep
Our Exam Master Online system is used by thousands of students and practitioners every year for board preparation, CME/CE and other advanced study and review in the health and medical sciences.
Board prep resources for major health professions
Simulated board exams for quick diagnostics
Available Study, Test, and Review modes
Flexible licensing plans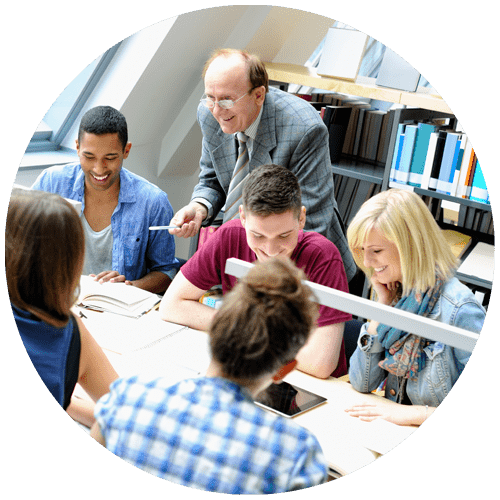 Academic Manager®
Supporting a Wide Variety of Electronic Assessments
Our Academic Manager platform has been used by faculty worldwide for the development of online quizzes, exams, and remediation.
Translate learning objectives into content blueprints
Map test items to learning objectives and competencies
Develop a rich set of test items for a variety of assessment types
Build benchmark, Capstone, and customized assessments
There are numerous challenges ahead.
We're ready to help.