Our expertise and technologies.
Our Expertise
Exam Master has 20+ years' experience developing question-based resources for the health sciences community. Our first resource was an advanced preparation system for the United States Medical Licensing Examination, first published back in 1996. We have expanded to serve a variety of key disciplines including medical specialties, dentistry, physician assistant, pharmacy and nursing. In recent years Exam Master has been helping programs by developing more customized content solutions around issues of poor graduation rates, the need for improved remediation, help with identification of at-risk students and supporting programs with special course-based assessments.
Our Technologies
Both Exam Master Online and Academic Manager are leading, SaaS technologies well-advanced in their product evolution. Exam Master was one of the pioneers in the development of online testing platforms, with the first version of Academic Manager first released in 2001. Academic Manager is now in its fourth generation and includes a rich feature set and content management platform. Our latest developments include use of advanced test item types for better applied didactic measurement (Academic Manager) and a completed updated flash card system (Exam Master Online).
Key corporate milestones.
1st Decade
1994 – Exam Master founded to help aspiring medical students and practitioners to better prepare for their licensure exams. 1996 – Exam Master releases first board preparation resource for the United States Medical Licensing Examination (USMLE). 1998 – Exam Master releases board preparation resources to support aspiring physicians seeking board certification.
2nd Decade
2001 – Exam Master Online and Academic Manager released to support accessible electronic testing. 2004 – Exam Master begins special licensing program supporting access to board preparation by medical libraries. 2005 – Exam Master begins commitment serving educational and training needs of physician assistant programs and urgent care medicine. 2008 – Exam Master begins commitment supporting aspiring pharmacists to prepare for their licensure examinations. 2010 – Exam Master begins commitment support nursing students and educators with advanced study and testing resources.
3rd Decade
2013 – Exam Master begins commitment supporting the educational needs of the VA Healthcare Community. 2013 – 4th Generation Academic Manager assessment platform released. 2015 – Exam Master partners to offer Continuing Medical Education to primary care health practitioners. 2016 – Exam Master launches new resources for nursing and pharmacy. 2017 – Exam Master launches new Readiness Program to better assess incoming students.
Featured clients and authors.
Featured Client:
Anne Arundel Community College
The following is Anne Arundel's story, told through their own words, on how they became Exam Master clients. "After a multi-year evaluation and selection process and a year of preparing for it, the Anne Arundel Community Nursing Department implemented their first phase of online testing utilizing Exam Master software for all of their 3rd semester nursing students in the Spring 2014 semester.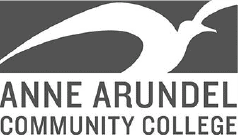 Read more
Our implementation was very successful: The 3rd semester faculty found proctored exams to be virtually effortless to deliver. The learners found registering for the system and the assessment interface easy and intuitive to use. Online test reports required only a few clicks to attain the desired data and determine assessment statistics as well as individual learner reports that reflected the student's content mastery. The Exam Master software was utilized for the entire generic RN program in the Fall 2014 semester with implementation for the Practical Nursing and Nursing Assistant programs slated for a future implementation. The choice to begin online testing was not undertaken lightly by the AACC Nursing Faculty. Exam Master and the Academic Manager® were selected as the Anne Arundel Community College online software for several key reasons: the ability to customized Course Content and Program Outcome outlines to match our curriculum, program outcomes, nursing process, and NCLEX categories provide the nursing faculty with the ability to monitor and track key curricular and program mastery indicators throughout the learner's progression through the nursing program. This data will then be used during our rigorous learner advising to aid in focusing student learning and faculty efforts in teaching and remediation for course students and program advisees. Additionally, data obtained from the Academic Manager Reports and Analytics features will provide documentation for continuous quality improvement within the nursing department as well data concerning program outcome attainment and accomplishments that can be shared with our college community, external agencies and clinical partners, and accrediting bodies. During the fall 2014 semester, the other 6 courses in the Nursing Department implemented online testing using Exam Master software for all their exams. The faculty also began using the study feature for exam review. While not exactly a seamless process for us as we implemented these new strategies for such a large number of students and new faculty users, the Exam Master team provided excellent back up and support for all issues that arose and by the middle of the current semester (Spring 2015) the faculty have begun seeing multiple benefits from using Exam Master for online testing. We look forward to the next challenge in our process-making better use of the meta-data that is now available to us by using this system, how to best incorporate and utilize new test question formats and in the synchronization of a unified testing approach across the department."
Featured Author:
Dr. Natalie Holt
Dr. Natalie Holt started working with Exam Master because she enjoyed medical writing, especially board review questions. During her residency, Dr. Holt found working with Exam Master a good way to study for her own Board Exams. Now, working with Exam Master gives her the opportunity to keep her medical knowledge current and enjoy the gratification that comes from being able to help people when they really need it.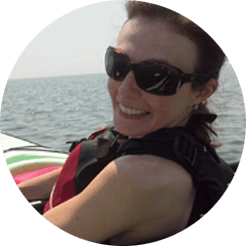 Read more
She enjoys looking forward to new experiences every day and never getting bored, and loves the opportunity to be continually learning. In addition to being an author for Exam Master, Dr. Holt writes an ongoing series of literature-based updates for Clinical Anesthesia (Lippincott Williams & Williams). She is also a Section Editor for the online medical reference "UpToDate" (Wolters Kluwer); has contributed several book chapters to publications including Essence of Anesthesia Practice (2011, Saunders, Elsevier), Stoelting's Anesthesia & Co-existing Disease (2012, Saunders, Elsevier), Comprehensive Guide to Education in Anesthesia (2014, Springer), and The Role of Anesthesiology in Global Health (2015, Springer). In addition to her editorial roles, Dr. Holt is on the Core Examination Committee for the American Board of Preventive Medicine. In her free time, Dr. Holt enjoys running, music, theatre, cooking, and most outdoor activities. Spending time with family and friends, especially her parents, sister, and two nieces, is very important to her. This picture was taken on a kayaking outing on the Long Island Sound with a friend. The ongoing support of Dr. Holt's family and friends has been invaluable in her achieving her career goals. Dr. Natalie Holt earned her undergraduate degree at Harvard University, where she majored in History & Science with a focus on the History of Medicine. She then went to medical school at Yale School of Medicine and completed a Master of Public Health degree at Johns Hopkins School of Public Health. She became Board-certified in both General Preventive Medicine and Anesthesiology; currently an Assistant Professor in the Department of Anesthesiology at Yale School of Medicine, as well as the Medical Director of the Ambulatory Procedures Unit at the West Haven Veterans Affairs Hospital. Becoming a doctor fulfilled a lifelong personal dream for Dr. Natalie Holt. She never imagined doing anything else. In the course of her career, she has received a few letters from patients thanking her for contributing to their care. "When you are frustrated by other things that are happening at work – and we all get frustrated sometimes – remembering those letters is very helpful. They are very meaningful to me."
Explore our opportunities.