2019 PANCE Passing Rates Causing Concern?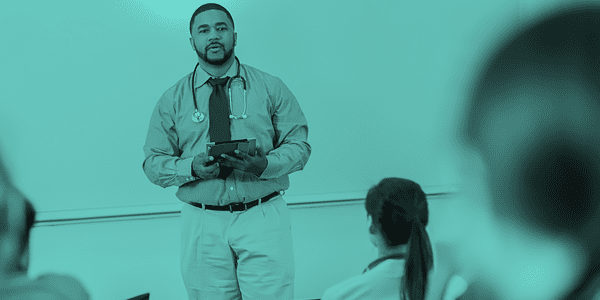 We have already heard concerns from some of our PA educator friends about passing rates on the 2019 PANCE. Some early results reported to us suggest that passing rates may be lower this year, catching educators and students off guard. The comparatively small cohorts characteristic of most PA programs only need a few unfortunate PANCE failures to have a substantial impact on a program's passing rate. We don't know if this early feedback is a trend, but we want to bring this to your attention and keep a close eye on it as the year progresses.
Experienced PA educators know that board exams, including the PANCE, periodically go through a "rebalancing," which may involve adjustments to question difficulty, changes to cut scores, blueprint changes, and content focus. Any substantive changes may lead to lower scores for one or more years as programs and students adjust. We saw this happen in pharmacy, where changes to the NAPLEX resulted in lower and declining pass rates for three consecutive years (2015-2017).
Area of concern: we have had more than one PA educator speculate that this year there are more surgical-related questions, which might be a factor in the decline. There has also been student feedback that indicates that the questions are very challenging. What we do know is that there were substantial changes to the 2019 PANCE blueprint (we have a free workbook on this), including the addition of the Professional Practice area and several other content additions, deletions, and reorganizations.
As to the issues of question difficulty, Exam Master has been consistently recognized as having questions that are more difficult than what is encountered on the actual PANCE. While we cannot fully verify this, our users made this abundantly clear on a recent survey. They added that after using our questions to prepare for the PANCE, they ended up being well-prepared and were quite happy about that. One client recently reported that they had their failing students review our practice questions aggressively and that these students subsequently passed the PANCE. We love that type of feedback!
For 2019, we believe we have you and your students covered with our 2019 PANCE practice exam. It has been carefully constructed based on the new blueprints, contains all updated or new questions (with explanations and references), and includes a number of surgical-related questions. Here is a copy of our PANCE practice exam data sheet.
We are offering at no charge the opportunity for your students to test themselves with portions of this exam to build confidence in passing the PANCE the first time. Please drop us a note and we can set up a call to discuss.