Helping PA Programs Navigate the COVID-19 Crisis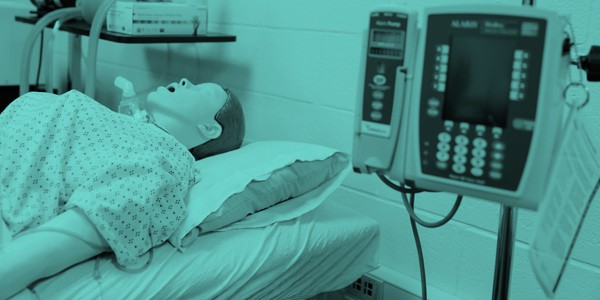 Physician Assistant programs around the country are being significantly impacted by the COVID-19 outbreak. We share everyone's deep concerns about this crisis, and we are very sorrowful for the negative impact this will have on so many people within the PA educational community, including faculty, students and staff.
As an online education company, Exam Master can help programs struggling with making the transition to remote teaching and assessment. We work with over 100 PA programs, many of whom have been asking us questions about how to transition to this new paradigm, and how can Exam Master's assist them during this crisis. Some of the most common questions many of our clients have been asking us over the last several weeks include: 
How do we set up high-stakes online exams and what security options are available?

How can we set up remote online proctoring for our online exams?

Can Exam Master set up and run our program's high stakes exams online temporarily?

Does a lockdown browser work remotely?

How to structure open book tests with summative exams?
ARC-PA and PAEA issued a joint statement providing guidance to PA programs as they meet the challenge of fulfilling their educational mission under these extraordinary COVID-19 circumstances. Exam Master has a collection of online resources that align with the recognized technologies deemed appropriate in the ARC-PA PAEA joint statement for delivery of coursework. Those technologies include e-lectures, streaming, and pre-recordings that can be used to help you transition to remote teaching and assessment during this trying time. This collection of online resources includes: 
A Pre-Matriculation Success program that is geared towards incoming and freshmen PA students who may need remediation during the didactic year. The online self-study program covers subjects identified by educators as needing effective remediation, such as Anatomy and Physiology.
Subject-based, formative quizzes for students to take during their didactic phase on subjects such as anatomy, physiology, microbiology, and biochemistry. Each quiz includes detailed explanations and references for student review.
A 38-hour systems-based review developed by Emory University that integrates didactic and clinical content and includes supplemental materials as well as a summative assessment. The systems-based review is generally geared towards students in the second semester of their didactic; however, the resource can also help support clinical training in a way that is complementary and may fill some gaps.
Our mission during this time is to help make programs aware of those Exam Master resources that are best-suited to helping them as they transition to remote teaching and learning during this particularly challenging time. One area that clients have been particularly interested in is exploring how remote proctoring might help them more securely deliver higher-stakes exams to students at home or off campus. We are looking to learn more about how programs are coping across the country. We are here to help PA programs needing assistance in a number of ways and encourage folks to reach out to us for a conversation.