Student Readiness Strong Focus for 2018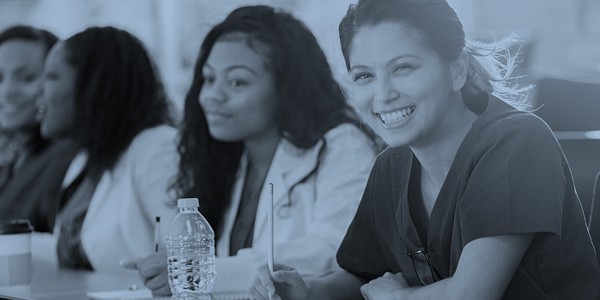 Several years ago, we began a journey to identify the challenges health sciences programs face in the early portion of their curriculum, often heavily focused on didactic instruction and learning.  We were surprised to discover how more than a few programs struggled with students failing courses in their very first semester!   Our readiness program was born out of a desire by educators to more quickly identify students who may be at risk so that that early intervention could lessen the chance that some students find themselves quickly under water.
Educators tell us that identifying student preparedness is one of the best ways to get students off on the right track, and pays dividends throughout the curriculum.  While the admissions process is designed to identify highly qualified candidates by evaluating a variety student attributes, educators still struggle with trying to compare GPA and Science GPAs from the wide variety of programs their incoming students represent.  Moreover, grade inflation and the variability in grading across programs makes it difficult to know whether all incoming students are suitably grounded in, say, microbiology or in biochemistry or in organic chemistry.
Those professions that do have a specific admissions exam are certainly at an advantage in terms of having some objective, comparable data on student achievement and knowledge retention.  But, typically, admissions exams, while serving as useful predictive tools, do not provide a lot of detailed assessment information on what the student knows at the subject or topic level.  High-level scores are often all that is available to educators and admissions professionals.
The MCAT (Medical College Admissions Test), for example, provides only four high-level scores on student performance, whereas a progression exam like the Pharmacy Curriculum Outcomes Assessment (PCOA), taken generally by third-year pharmacy students, provides detailed outcomes reporting across 28 sub-topics!  So, our readiness program is designed to help educators know more granularly what their students know and don't know at the time of matriculation across 11 or more subject areas from Anatomy to Genetics to Behavioral Sciences.
What we have learned over the last year of pilot testing is that not all subjects (from a readiness perspective) are equally important among programs even within the same health profession.  While competence in anatomy and physiology often stand out as precursors for student success, other subjects such as biochemistry, microbiology, or organic chemistry surface as being particularly relevant or important to a health science program looking to find the best indicators for future academic achievement.  So, we have learned that we need to be flexible and that we have to tailor our readiness assessment to suit the specific preferences of the client.  One size does not fit all in this context.
Here is an example of what our readiness program looks like for physician assistant.  Other professions are similar since many require the same or similar pre-requisite courses for applicants, the same courses upon which our readiness program is based.  For more information and feedback on the results of our pilot testing, please reach out to us here.  Or drop us an email at [email protected].