Conversations from OADN 2017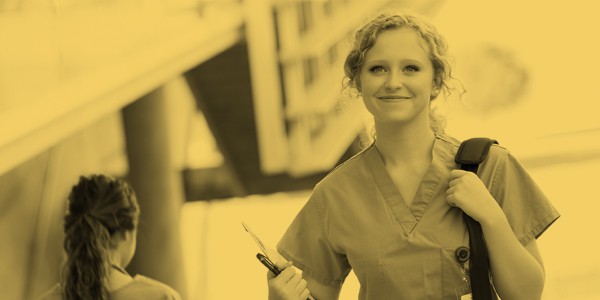 The OADN 2017 conference was a great opportunity for us to engage with many nursing educators, and we appreciate all those folks who stopped by our booth for a conversation.
Preparing tomorrow's nursing professionals is no easy task, and we are always impressed with the dedication and commitment we see in the nursing educators and leaders we meet with.  While some folks we spoke with at OADN felt that their programs were in pretty good shape academically and in terms of progression, attrition, and board pass rates, many others were open enough to tell us about their challenges.
Many of the challenges in preparing competent nursing professionals carry over from one generation of students and educators to the next.  These challenges start with identifying the best candidates to enter into and succeed in the nursing profession and extend to helping these students learn large amounts of information which they then need to apply to clinical tasks and patient management activities.  While there are tools and techniques available to help nursing educators choose candidates most likely to succeed, we still hear that programs struggle with students who may not be fully prepared for the demanding nursing curriculum.  Challenges with identifying at-risk students can then have an impact on the program as educators struggle to move these students through a normal progression to successful graduation and passing of the NCLEX.
Unique to our times, we now have a digital generation moving through our educational system, one with different experiences, attitudes toward work and learning, and different styles of communication.  Educators themselves have had to adjust to the digital world given the mass movement toward electronic assessment, electronic educational tools, and high technology generally.  Folks were telling us at OADN that some of this is, frankly, overwhelming, and with limited time and packed curricula, educators struggle to stay on top of it all.
For 2018 our goal is to help nursing educators with these challenges.  From readiness assessment to remediation, to benchmarking student performance, we have resources to help out.  We have a collection of assessment resources, many based on individual nursing courses, that can be turn-key ready to help faculty get the results they need without having to spend a lot of time learning a new technology.  But, for those faculty who do have the time or interest, we provide educators with the ability to use our private, faculty-only nursing questions in flexible ways, including the ability to modify our questions to more precisely suit their course objectives and outcomes reporting.  Similarly, for our readiness program, designed to assess what incoming students know and don't know at the start of the program, we have many assessments pre-built and ready to go. But, these resources can also be custom-tailored to more precisely support a nursing program's specific needs or student characteristics.
We appreciate all of the folks who stopped by to see us at OADN, and we look forward to supporting many nursing programs during 2018.  Drop us a line or give us a call and let's have a conversation.