IAPAE – Supporting Physician Assistants Worldwide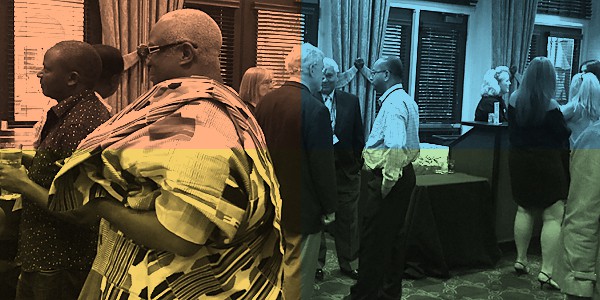 International Academy of Physician Associate Educators wraps up 2017 annual meeting celebrating ten years of service and support for the growing field of physician assistant and physician associates worldwide.
We just returned from 10
TH
annual meeting and celebration of the International Academy of Physician Associate Educators held in Lexington, Kentucky. Known as Physician Assistants in the U.S. but often referred to with different titles overseas (e.g. health officer), Physician Associates worldwide serve as important mid-level medical providers within their respective country's health care systems. Already a fast-growing and important health profession in the United States, the PA community is also growing rapidly in some other countries including the UK, as well as in Africa. Efforts are also being made to grow and support this profession in India where there is an urgent need for well-trained medical providers to serve in rural areas. IAPAE's mission is to support the education and training of these providers in ways that recognize the diversity of each country's unique needs, available resources, culture and local circumstances and geography.
For Exam Master, our attendance was a great opportunity to learn more about this diverse community, including meeting a cadre of dedicated professionals and educators who support the education and training of these clinical practitioners in their respective countries. Also known as Clinical Officers, Health Officers, Medical Assistants, and more, these mid-level medical professionals serve an important need in the delivery of healthcare services, particularly in parts of the world where resources may be limited, or where large rural populations remain underserved. In the United States, PAs for many years now have played an integral role in the U.S. healthcare system. IAPAE has supported the mission of educating and training Physician Associates for ten years.
One of the challenges this diverse group faces, just like many health science programs in the United States, is the need to recruit and identify promising students and to help them successfully master competency in their field. Identifying and enrolling qualified students is as much an art as it is science, and often times the success of that effort can't be known until well after the student has been admitted into the program. Consequently, we had good discussions around the idea of how to better assess incoming students and how to better move them successfully through the curriculum.
By bringing shared experiences and ideas together, IAPAE has served as in important clearinghouse for promoting excellence in the training of mid-level clinical practitioners worldwide. These conferences provide an excellent opportunity for folks to meet and gather together and build synergies. We were glad to be part of that.