Exam Master Does a Flip to Better Serve Our Clients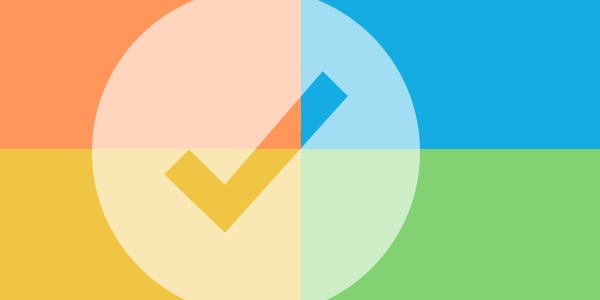 Some clients may be asking us have we flipped our lids when they see what we've done with our popular Commonly Prescribed Medications Review and our Advanced Review for PANCE/PANRE. Both of these are fine resources, but like anything, there were trade-offs when we first organized these for student and faculty use.
Like all of our board review resources our PANCE/PANRE Advanced Review is based on the official, publicly available blueprint for the exams. That is, like the PANCE/PANRE blueprint, our questions bank organizes content domains by body systems and infectious diseases. We strive to make sure we cover all content areas found on the actual exams. Our Commonly Prescribed Medications Review, not developed specifically for board review, is organized by drug classes, of which there are over 45! As they stand, they are perfectly suitable for their missions of helping faculty assess students, and helping students be better prepared in these key domains.
Nevertheless, each of these two question-based review resources contain gems that were buried until we finally did something about it. (Of course, our customer nagging had nothing to do with this.) Within our traditional PANCE/PANRE Advanced Review questions are organized at the category level by the key tasks around which all diseases and disorders are to be managed. We modified our blueprint to make these tasks higher up on the taxonomy so that students and faculty could focus on specific tasks across all diseases and disorders should they so choose. We believe this offers a more integrated learning opportunity. Now, students and faculty can focus on these key tasks across all of the body systems so that the breadth and depth of what must be taught and learned are better presented.
Our Commonly Prescribed Medication covers approximately the top 200 most commonly prescribed medications (U.S.), the drugs that many health sciences students from nursing to pharmacy to medicine, should know. For each drug, there are seven key aspects that must be learned to be able to safely prescribe, administer and treat patients with medications. Now, in addition to having this resource organized based on the drug class, we've flipped it, and students and faculty can benefit from a more integrated focus on the seven key aspects across all drug classes. Similarly, we believe this might be a better way for important drug concepts to be taught and learned.