2016 NAPLEX Passing Rates Causing Concern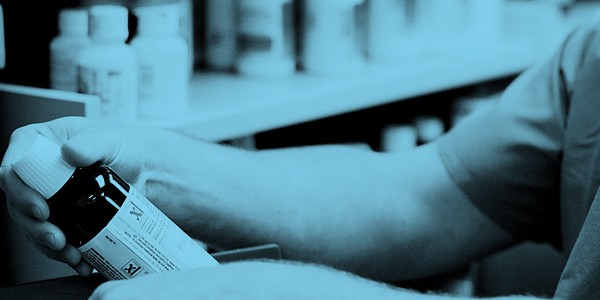 The 2016 national NAPLEX pass rates are in, and the results are very mixed, and generally down across many programs over prior years. The trend has clearly been down nationally as national pass rates dropped from 94.88% in 2014 to 92.64% in 2015 and down to 85.68% in 2016. Pharmacy educators and their graduates are clearly alarmed by this trend.
What's behind decline in NAPLEX pass rates?
As pharmacy educators know, and have been telling us, there are many factors involved in determining student success on the NAPLEX. These include factors related to student preparedness, prior course history, and prior training and experience (such as prior pharmacy tech experience) before these students enter pharmacy school. Changes in the overall characteristics of the applicant pool may also play a role as the growth in the number of pharmacy schools makes selecting qualified students from a relative decline in the applicant pool more difficult. There are also variations in pharmacy schools' approach to training their students including variations in curriculum models ranging from three year accelerated programs to six year programs combining undergraduate and graduate level training into a single pathway.
Adjusting to changes in the NAPLEX

And, of course, there have been changes to the NAPLEX exam itself. Most significantly, as of November 2016, the NAPLEX increased in length to accommodate more content covering the diversity of clinical cases and medication preparation strategies encountered in pharmacy practice. Similar to trends we are seeing in other health care professions, including dentistry and nursing, there has been a shift in emphasis toward more clinically- and medicine-oriented training of health care professionals with a goal of preparing them for work as an inter-disciplinary health care delivery team.
While we certainly are not qualified to make a judgment about whether the current NAPLEX is properly aligned with what should define a competent, newly-graduated pharmacist, schools are concerned since they are often judged by their ability to train their students to succeed on the exam. We do not look at recent results as necessarily the fault of the schools. Training health care professionals is a difficult task usually involving intense didactic study coupled with clinical training in a variety of health care settings. The pharmacy curriculum is demanding and requires strong math and science aptitude.
Help for pharmacy schools adjusting to change
At Exam Master, we work with schools to help them solve these types of challenges. Many of the issues we see are relevant to the wide variety of health science disciplines we serve. While it may take time, educators take their mission quite seriously, and are constantly seeking better methods and approaches to improving student and program performance. While we focus on the assessment side of these challenges, we can help develop resources for all phases of the curriculum including delivery of special readiness programs for early intervention. Studies show that early intervention with students who may be weak in foundational or pre-requisite subjects can really make a difference in outcomes.